The proven way to earn money with your app
Request withdrawals whenever you want
Profit without subscriptions, in-app ads & purchases

No shady permissions required and

GDPR safe
Supported apps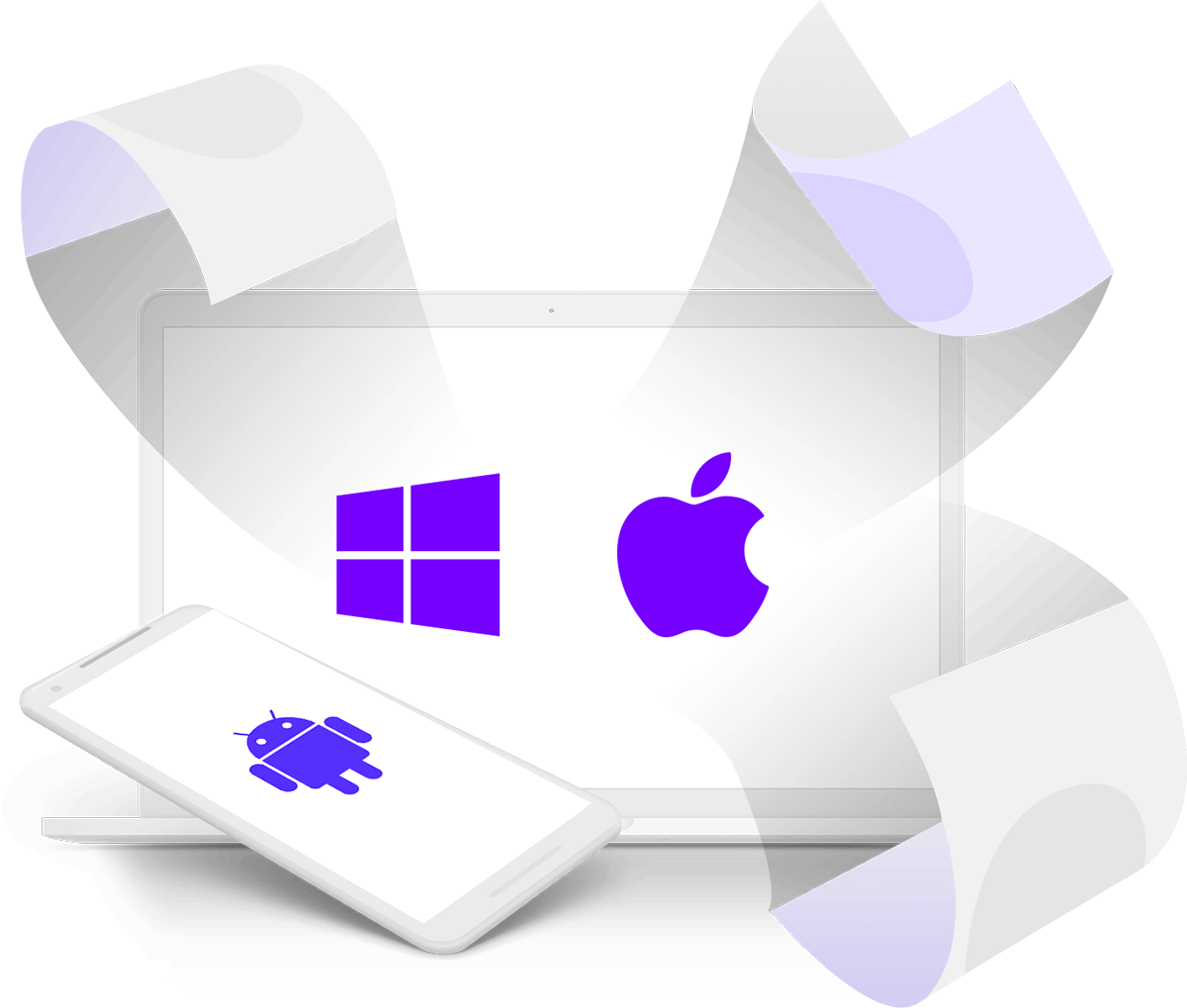 Extra Revenue
Generate extra income without increasing the level of in-app advertising. Globalhop SDK is compatible with other app monetization formats, so you don't have to change your current app monetization model.
Earn Money from Day One
With Globalhop SDK, you can monetize your app users' idle resources and earn substantial amounts of additional revenue from day one.
Seamless Monetization
The more active users your app has, the more you earn. In the Developers Console, you can also see user breakdown by geo-location and use this data to plan and optimize your ad campaigns.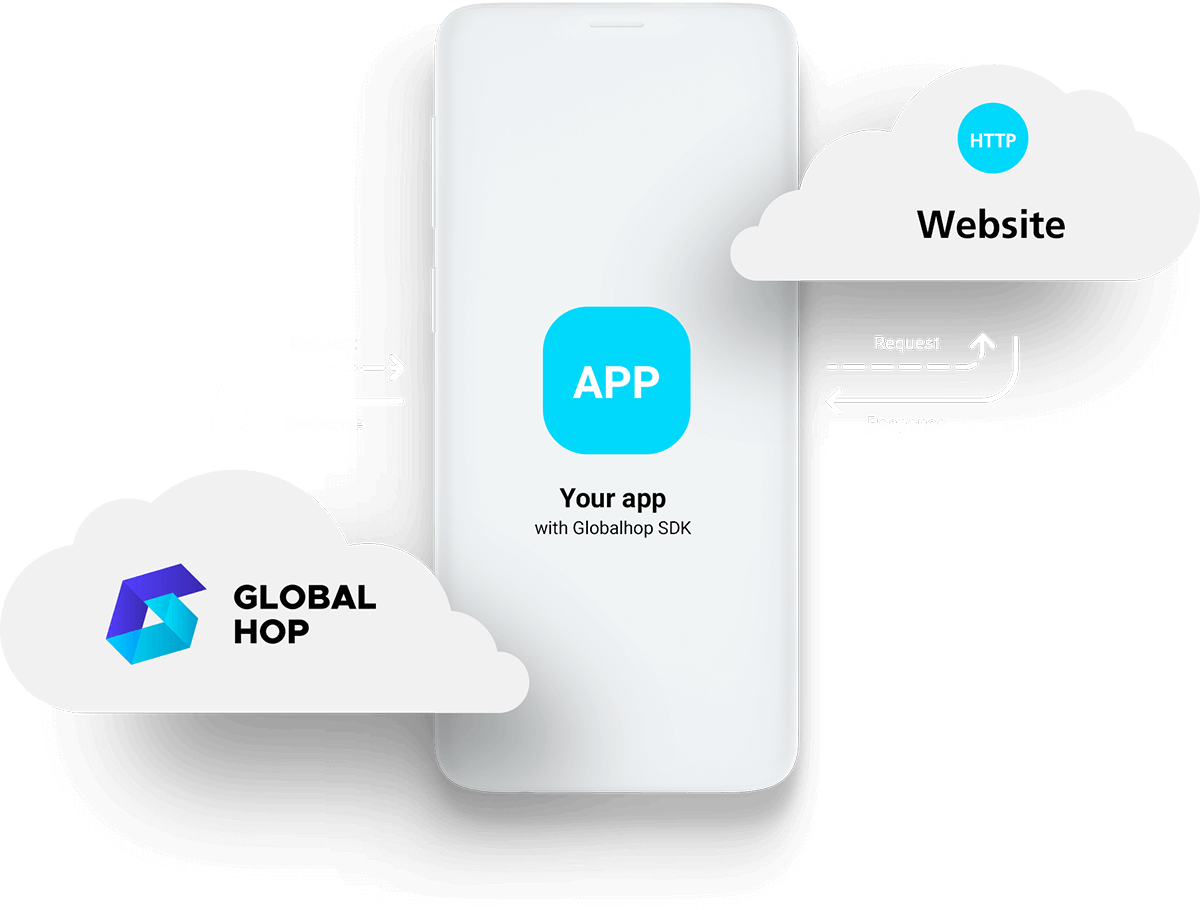 How does it work?
Globalhop SDK is a software code that can be embedded into your Android, Unity, Windows or macOS applications. This is how it works:
When a device with embedded Globalhop SDK application is in an idle state and connected to Wi-Fi, HTTP requests are routed through it to download publicly accessible web data, such as the ever-changing product prices on e-commerce sites. This data is then used by companies for business intelligence, market research, protecting their brand from fraudsters and more.
The SDK returns responses to requests to the Globalhop ecosystem without slowing down users' devices or draining their battery.
What is the collected data used for?
Market research
Various companies use public web data for market research – actionable insights are gained by analyzing information, such as the pricing of various goods.
Ad verification
Marketers use Globalhop to prevent ad fraud and to verify that their ads are displayed correctly in different locations around the world.
SEO monitoring
Search engine result pages change every moment and these changes are of great interest to SEO companies and specialists, keen to have the latest data.
And more
There are dozens of cases in which data is used to gain insights, optimize processes and make better decisions.
Calculate Your
Estimated Revenue
Our payout is flexible as you can choose whether to get paid once per month or when a certain amount is accumulated (but no more than once per month).
Enter your average daily active users (ADAU) to see how much you could earn every month:
Note: This tool is intended to be used as a guide. If you want to know exactly how much money you'll make, please get in touch with us or register to Developers Console.
100K
Average daily active users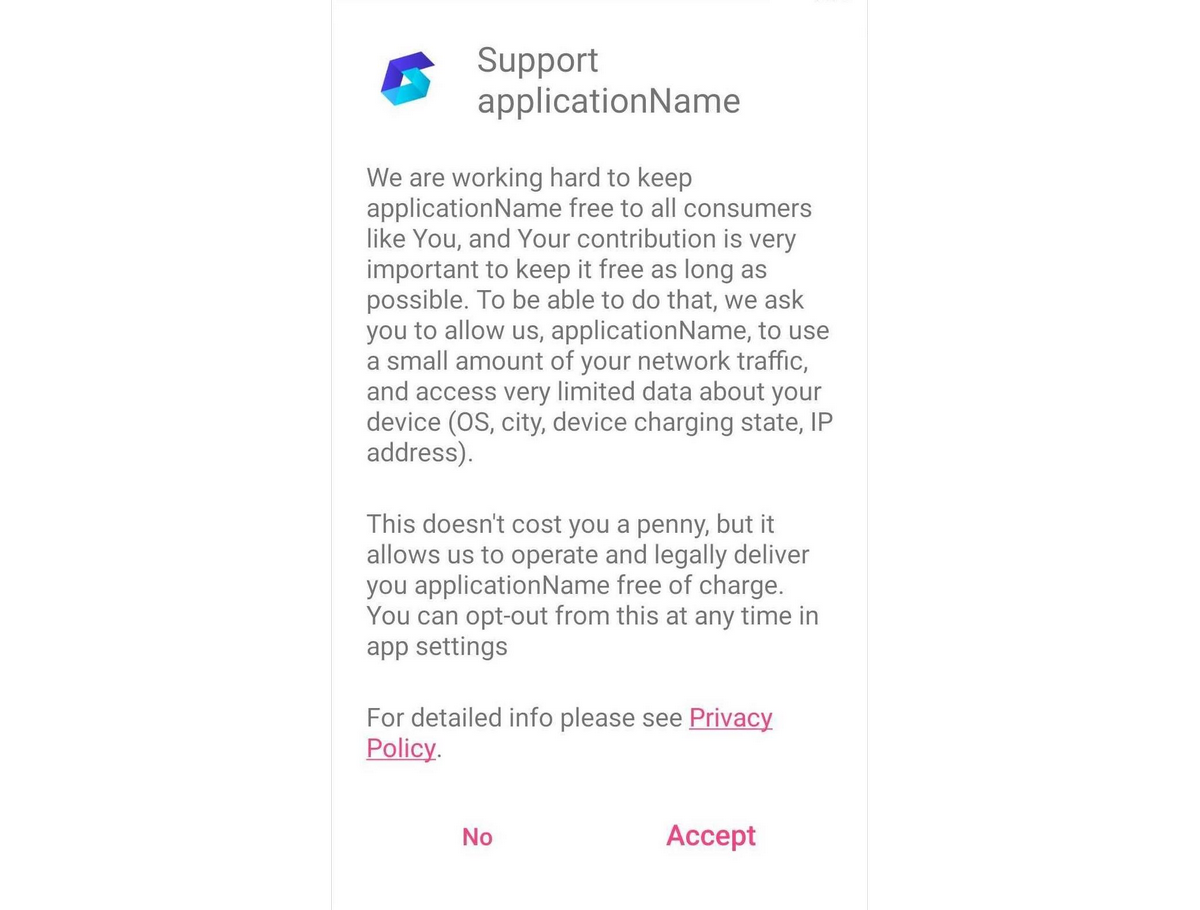 Transparent and user consent based
Mandatory requirement for any application to receive payments from us is end-user consent. End-user must be properly informed what his/hers device will be used for in exchange for the possibility to use application "free of charge". User has to expressly allow to share his/hears internet connection with Globalhop (see example consent form). This is done by:
Informing end-user;
Acquiring consent of such activity;
Testing
Before releasing any version of SDK, we test it in various environments, then release on several internal apps, so developers receive fully tested SDK with lowest possible bug possibility and easiest possible integration flow
Integration
Globalhop SDK is easy to integrate because you have to add only a few libraries and just a couple lines of code. Everything is well documented. Also, you get access to the Developers Console where you can see your daily earnings based on how many daily active users you have.
Consent
When using our SDK, you have to add a short disclaimer to your Terms of Service explaining that your app includes Globalhop SDK. You should also get consent from each user (e.g., via a pop-up).
Monetize your app
Globalhop makes app monetization super easy.
About us
Globalhop is a rapidly growing IT solutions company that specializes in automated public web data gathering. We offer powerful monetization solutions for app developers & mobile publishers and help them generate high revenue with seamless app experience for the users. With Globalhop SDK, app developers can keep their apps free of ads, generate extra income, and focus on building the best application on the market.